I know. I know. I left a cliff hanger with my last post. I promise I will get to it. I still have lots to say about the district where my children attend school.
For now I will write about this...
...The ironic thing is when N-Zilla was a toddler I thought I had no time to do anything. I felt like I was stuck at home making sure he didn't break anything or hurt himself.
Fighting to get to bed at a decent hour and using my blogs as therapy so I didn't fall into a deep depression. Now it seems like I REALLY have no time for ANYTHING.
I would like to say that things are running a little smoother in the ole'Casa De N-Zilla. You see we live life on the spectrum. We also have three other children. Things. Are. Scheduled.
This leaves little time for leisurely things for Mr. S and I. Like phone calls. Wasting time on FB or Twitter. Staying up late. And for me blogging.
I scan the phone when I'm at work for tweets and fb messages then I make a mental note that later when all the kids are asleep I will respond to them. It rarely happens that way.
But then there are days like today. Three out of four kids are home sick. I'm home from work taking care of them. And two are sleeping. The sink is full of dirty dishes and their is stale laundry in the washer that I will have to re-wash.
I had a moment to check my FB. My Uncle sent me this message:
Hi Adee I was wondering if you could share the fund raiser info to your followers. It is to build a sensory room at James' school. I dont know if you still have a blog. But there is a widget that you could include on your blog it shows li
ke a advertisement. I would appreciate it. We have tried to contact celebrities, groups and friends and family. You can donate 1 dollar or 100. This will benefit these autistic kids from James and all the classes after. Thanks and Hope all is well with all of you. Take care and God Bless the link ishttp://www.gofundme.com/1j26dc
I forget that just like N-Zilla is my 1-88, I also have family members who have their 1 in 88. I often feel as do many other parents, that I am doing this all by myself. Being his advocate. His voice. His educator. His everything else on top of being his parent because the area we live in doesn't have the facilities we need. And still so many people have a off-putting perception about Autism. "If I can't see it...it doesn't exists".
My Uncle (whom is more a brother) and his wife are going through the same thing. James is their 1 in 88. They are raising money to fund

a

Sensory Integration Clinic at James's Pre-school. Like N-Zilla, with early Intervention James is able to grow leaps and bounds.
A Sensory Intergration Clinic will continue to help children and familes with AU/ASD.
Just like here in San Antonio in the Judson ISD budget cuts are affecting special needs programs all over. They are asking for help to build a Sensory Integration Clinic

at the Pre-School Autism Program at Rolling Ridge Elementary. And just like here in JISD...the funding has to come from us. So please donate to this great cause. It would help so many children and famlies. With the statistics like 1 in 88...more then likely someone you know will have ASD or will have children with ASD. Please donate!
And now I will get back to my laundry.
Click on the link below or in purple to read more about James, Rolling Ridge Elementary, and how to donate.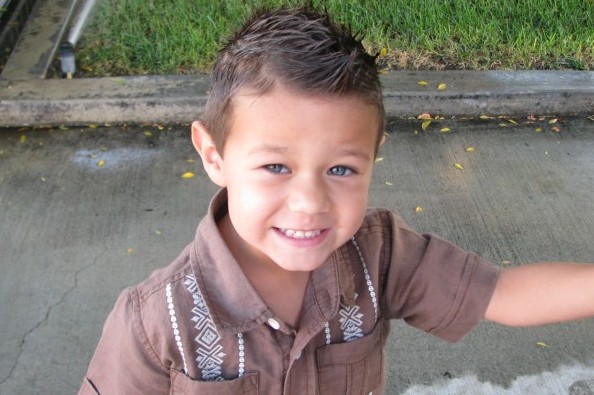 Also...Check out this blog: